Manifesting Our Spiritual Treasures in the Physical World
A CELEBRATION OF BRIGHID AND THE COMING OF SPRING
Saturday February 9th 9.30am – 3pm
125 Myrtle Grove Lane,
Bohannon VA 23021
A wonderful opportunity to work with indigenous tools and practices that will support bringing your gifts to the world and attracting vibrant health and abundant wealth into your world!
In the gateway of spring as we celebrate the "Celtic' season of Imbolc we will gather around the Brighid candle. A flame that has been lit from the fire that was lit by Brighid herself and tended by the Brigadine Sisters in the heart flames of Ireland — Kildare.
Join Andrew Steed a world wide leader of shamanic practice and personal development for this one-day exploration into our own spiritual storehouse of treasures. Through weaving with 'Celtic' stories and an indigenous medicine way, participants will examine how to open the gateways to allow their gifts to flow into manifestation. A journey from the Spiritual through the Mental to the Physical. An authentic journey to develop muscle in all three of these bodies and connect the bridge — (Brighid) — to allow the light of our divine feminine and masculine selves to shine brightly in the world!
Andrew Steed has been leading retreats across the globe since 1996, sharing practices that supports personal and planetary healing with people of all ages in the business and non-profit world, in community settings, schools, universities and through internationally recognised organisations on-line programs.
In 2019 he will be weaving a medicine way in Jamaica, USA, County Donegal – Ireland, Northumberland & Cornwall – England, the Isle of Arran, Iona/Mull and the Kingdom of Fife – Scotland.
He has two new books available on Amazon — "13 Steps to Bringing Magic into Your Life" & "Magical Crows, Ravens and the Celebration of Death" as well as earlier works for you to peruse.
Investment to participate for those ready to commit before November 1st — Super Early Bird Rate of only — $140.
At the Early Bird rate — $150. Full payment needs to be made by December 1st 2018.
Mid rate is $175 made payable by January 21st 2019.
Late payment $199 after this date.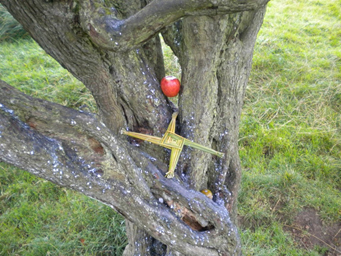 We need a minimum of 10 participants to bring Andrew from his Homebase of Scotland to VA during his journey to Jamaica and the USA this February.
All payments are non-refundable however if for any reason we have inclement weather and we are unable to gather you will still receive full value. If Andrew is not able to get to you and you are able to get to Steph's house — he will meet you via Skype for the day. If this is not possible he will arrange a one-on-one Skype or FaceTime session with all participants to meet your individual needs. He will also send you a complimentary copy of his upcoming book "Magical Elephants and the True Meaning of Strength" scheduled for release this November.
Please send checks made payable to Steph Brown to 125 Myrtle Grove Lane, Bohannon VA 23021. If you would prefer to pay via PayPal then for an extra $10, to cover PayPal costs, you can sign up and make payments through asteed@andrewsteed.com.
Please feel free to visit www.andrewsteed.com or Andrew Steed's Youtube page to discover more about his teachings.