Lughnasadh Full Moon Sovereignty Fire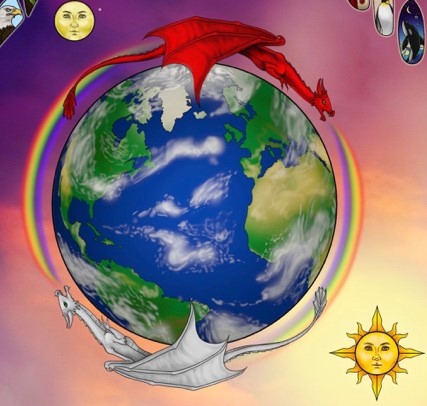 Powering Up The Dragon Lines
August 1st -3rd 2020
Bear Pond Hopatcong NJ
On the Lughnasadh Full Moon of August 2020, an evolutionary Amrun 5-hour fire will be lit honouring all life. Participants will breathe the Song of the Universe into the energy grid of the Earth as we power up the Dragon Lines in support of the evolution of the worlds.
We will begin on Saturday August 1st at 1.30pm and through a journey of self cleansing we will make space to reap the treasures of our own personal harvest. In creating space within ourselves, we will collectively weave strands of light and paint the worlds anew through the power of Amrun.
We will work closely with the Dragons — Participants will develop and expand their relationship with these sentient guardians of the Earths energy grid.
This gathering has space for a maximum of 15 people and I have already had verbal commitments from at least 15 people which means the gathering will fill quickly. However, space is only guaranteed by a financial commitment, so please send both a written commitment and financial energy to reserve a space.
Participants are responsible for securing their own accommodations and for their own meals. We will begin at 1.30pm on Saturday 1st August and work until 9pm. Sunday we will begin at 10am – 4.30pm. Monday we will gather at 6.15am and conclude at 2pm.
The investment for participation is $299. An Early Bird discounted rate from $249 is available until April 1st 2020.
You can secure your place with a 50% non-refundable deposit with the balance due by April 1st 2020.
Payments:
For all PayPal payments at asteed@andrewsteed.com the Early Bird Discounted rate is $262.50, to save the 5% PayPal fee you may opt to pay by bank transfer to receive the discounted rate of $249. For more information about making payments via bank transfer please contact asteed@andrewsteed.com.
Cancellations:
All payments are non-refundable however, they are transferable to someone who is not already signed up for the gathering.
Please email asteed@andrewsteed.com with any questions.