Jamaica Honouring Displaced Ancestors in Dragon Song
JACKIES ON THE REEF NEGRIL JAMAICA
FEBRUARY 15th – 20th 2019
Includes 2 meals per day, 2 teatments up to a $70 value per treatment,
teachings, visit to Mermain Lagoon and Dragon Cave, daily yoga and land
transportation to and from Jackie's stunning eco friendly retreat centre by
the sea in Jamaica.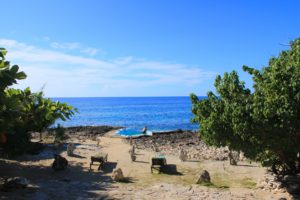 Come for a magical Winter Retreat in the warm sunshine by the Caribbean Sea.
The wisdom of the oak infuses the word Druid. The ancient ones knew to sing into the ley lines that snake through the worlds.
These ancestral teachings are part of the indigenous ways of the Gallic and Brythonic tradition, from the British Isles where the Druidic schools flourished. We have awoken to reclaim our indigenous roots. Once again, like the Druids, Mystics and Bards that went before us, the song carries us to weave within the worlds.
Join Andrew Steed Celtic shamanic practitioner and Bard for 5 nights and 6 days of Celtic Shamanic journey work out and the land and with the sparkling waters.
Working with the 3 strands of poetry, sorrow, joy and peace we will sing home displaced souls. Mothers, fathers, daughters and sons were stolen from many lands including the British Isles and placed into slavery and servitude. We will work with the indigenous tribes of this lane, both slaves and slavers and all beings who are ready to be keened home.
Working with Amrun where the song sings us as hollow bones we will Power Up the Dragon Lines all around the planet, within the veil and beyond.
New Moon Ceremony at Mermaid Lagoon and the Dragon Cave.
We will become the elements working with them and as them. We will empower our authentic voice, find strength and courage to live with more freedom in the world and just as the dolphins that leap into view, we will play play play. This is an incredible opportunity to gift back to planet earth/planet water, the seen and unseen worlds, and to the ancestors.
$1,729/£1,129 Early Bird rate if paid in full by May 1st 2018 with a $500/£300 non-refundable deposit due now.
$1,879/£1,299 paid in full after May 1st 2018.
Costs will be released soon

Go to www.jackiesonthereef.com to glimpse the phenomenal facilities of Jackie's stunning eco friendly retreat centre.
Email asteed@andrewsteed.com with any questions.

// END PAGE CONTENT ?> // FOOTER ?> // END FOOTER ?>