Amrun Practitioner Training West Coast 2022
The Multi- Dimensional Teachings of Amrun
Dates to be confirmed for MAY 2022
Tillamook Bay/Cape Meares Oregon  
At a private residence with acreage and sea view.
Amrun is a multi-dimensional evolutionary practice that is part of a "Celtic" indigenous medicine way. This Universal Song that sings through us is a transformational tool for transmuting the jagged strands under the banner of sorrow into joy and peace.
Participants will explore the healing aspects of Amrun leading us into a magical coming of Summer celebration. We will weave into the song-lines and connect strands in the fabric of the worlds honouring the coming of the green-time and the light half of the year as part of a 4-night/5-day journey into this expansive medicine way.
This vibrant journey offers:
An exploration into the multi-dimensional aspects of Amrun
Personal cleansing
Ancestral cleansing
Elemental cleansing
One-on-one cleansing
Planetary cleansing
Deeper Connection of working with the Dragons and the Dragon Lines
Deeper understanding of the 3 Strands of Poetry
Working an Evolutionary Amrun Sovereignty Super Full Moon Fire
A celebratory ceremony weaving strands of light into the green world & the coming of summer.
The Amrun Practitioner Course offers participants an opportunity to develop muscle to weave this medicine journey into their daily practice and for those called, prepare them for enrolment on Amrun Teachers Courses scheduled for Autumn/Winter 2021 and beyond. Please note the term teacher offers a more expansive role for those called to this path. Some may go on to teach and others will integrate the teacher aspects into their lives in the form of on-going study resembling a Masters or Doctorate type journey.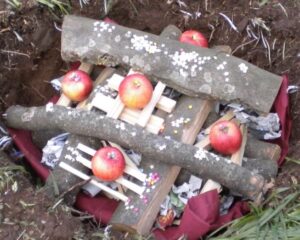 Andrew Steed is an Internationally respected Shamanic Teacher who is overjoyed to be bringing the Amrun teachings in this deeply rooted format to the USA where he lived for 18 years. He has led over 60 pilgrimages to nemetons in the British Isles and Ireland since 1999. He has led retreats regularly on the East Coast of the USA, Canada, Jamaica and throughout the UK over the last several years plus leading retreats in India and Barbados. He is a regular featured speaker at the UK Shamanic Gathering, a member of Sounds True's teaching faculty and has two of his books being utilised in courses at Universities in Washington State and Montana. This is his first ever visit to the West Coast!
Spirit has asked him to work more intensively into the full and new moons over the last decade — lighting all night Amrun fires of change. His latest book "We are Children of the Evolution" offers a pathway to knowing that we can — Re-dream a Way, Remember a Way, Reweave a Way, Rebirth a Way, Reclaim a Way as we transform WAR to RAW!
We will gather to RAW together and light an evolutionary fire of transmutation and transformation in support of all life.
As the veil of the Light Half of the Year approaches, we will gather to connect the song-lines and weave with the Dragons in a dynamic way to herald the light of impending summer.
An authentic journey transmuting fear, rage, hatred, fatigue, depression, unworthiness and all tangled strands that come under the banner of sorrow into joy and peace in the worlds. We will create space in our bodies through opening our heat centres on a journey of personal healing so we can offer a greater service in our planetary healing ceremonies. Through connecting to the pure essence of joy we will create space in the worlds and the ripples of authenticity will echo into the ethers.
We will meet in the scenic area of Cape Meares and our work will take place both by the sea and in wooded groves. Cape Meares is about an hour and a half drive from Portland.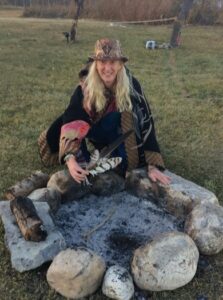 Participants will be furnished with a list of hotels close by for accommodation. It maybe that participants will choose to rent a house for the week. Participants will be asked to pack a lunch and we will either go out for dinner at nearby restaurants or bring food to heat up on site.

There is room for 15 participants to join Andrew for this gathering so please sign up early to secure a place.

The investment for participation is:

$1059. An Early Bird discounted rate from $799 available with 50% non-refundable deposit due now and the balance due by September 1st 2021.

PayPal payments accepted with a 5% surcharge to cover PayPal costs at asteed@andrewsteed.com. For more information about making payments via bank transfer

please contact asteed@andrewsteed.com.

All payments are non-refundable however, they are transferable to someone who is not already signed up for the gathering.

Please email asteed@andrewsteed.com with any questions.

// END PAGE CONTENT ?> // FOOTER ?> // END FOOTER ?>