Please pay in either USD or GBP for Workshops, Retreats, Firewalks and Individual Consultations.
13 Steps To Bringing Magic Into Your Life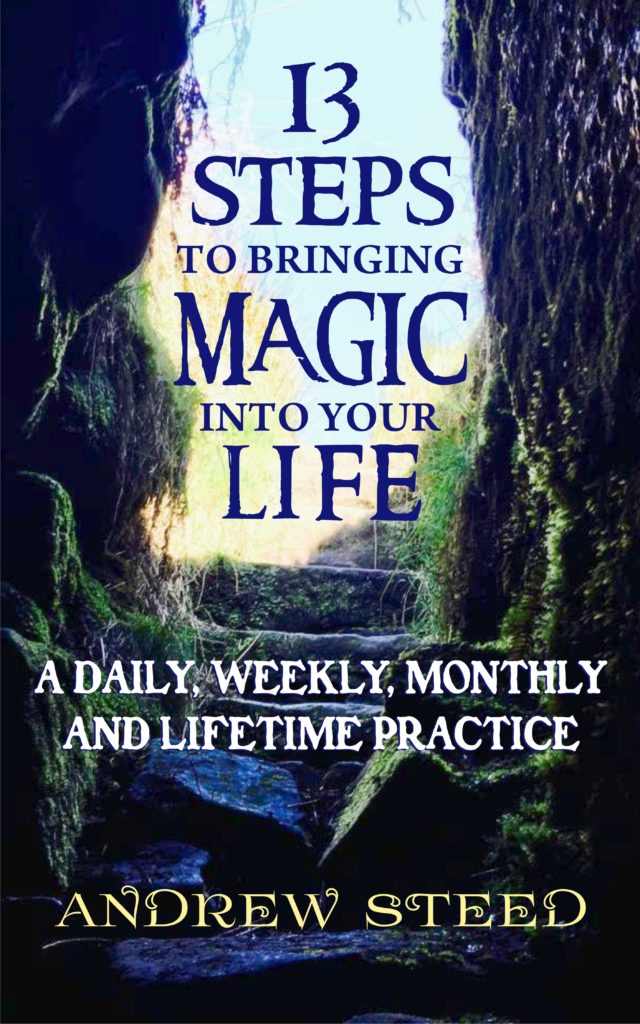 "I believe in magic, it is everywhere, it is sprinkled in the stardust of our bones and the light of our hearts. This book is full of practical magic – an authentic guide to discovering magic is real, for within the folds of this work are 13 steps to magnifying the magic that is naturally you. Wonder-filled wise ways of bringing magic into the mundane and into all areas of our lives. From awful to awe-full — here exists a transformational pathway that offers a bright ray of hope with valuable tools to help us all evolve. Whether you are a seasoned traveller on a spiritual journey or a soul full of curiosity, this book has a treasure trove of ideas and tools to amplify magic in your life. Deep rooted tried and tested steps to help each of us reach our potential and soar beyond our own horizon"

Purchase from Amazon.com (UK)

Purchase from Amazon.com (US)

Purchase from Amazon.com (US) Kindle
Sacred Outcast
Sacred Outcast is a phenomenal gift of song. In 2014 Andrew experienced 13 Spirit Songs that share the stories of the Celtic Lands being downloaded through him. Sun God Lugh shines light into the story of the Second Battle of Mag Tuired, Brighid, Boann, Manannan Mac Lir, Finn and the Fianna, the Morrighan, the Dagda, the Bone Mother and the 4 treasures of the Tuatha Dé Danann are all celebrated in this wonderful collection of original songs.

Buy on Amazon US


Buy on Amazon UK


Buy on iTunes


Buy on CDBaby
For other countries please contact asteed@andrewsteed.com for purchase options
Between the Realms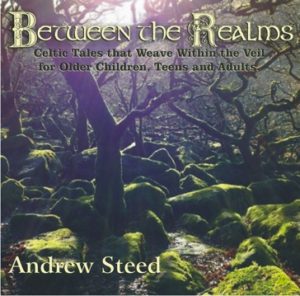 A wonderful collection of stories from the Celtic lands. Step deeply into the veil as Andrew weaves the magic of the indigenous stories of the Gallic and Brythonic people of the Blessed Isles. From the medicine of laughter to the deeper meanings that are within the tucks and folds of each telling the listener is in for a treat. Boy with No Story, Fair Exchange, The Shee An Gannon & the Grugach Gaire, Duffy & the Devil and more.
A sampler of 3 stories from Between the Realms
For USA customers is $11.99 including tax and postage
For UK customers it is £10.00 including postage
For other countries please contact asteed@andrewsteed.com for purchase options
In the Roots of the Story
This collection of tales will delight audiences of all ages. Lots of laughter, suspense, mystery, problem solving and wonderful wisdom weaved within the roots of each story. Andrew invites listeners to embark on a journey around the world in 8 rich and vibrant tellings. Stories from Ethiopia, Egypt, Mexico, India, the Caribbean, USA, Japan, Norway and the people of the Cheyenne.
A sampler of 3 stories from In the Roots of the Story
For USA customers is $11.99 including tax and postage
For UK customers it is £7.99 including postage
For other countries please contact asteed@andrewsteed.com for purchase options
Powering Up Our Life Stories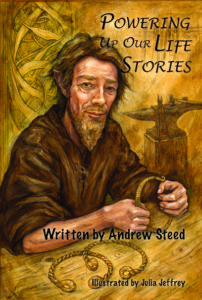 Click for preview
For USA customers is $13.99 including tax and postage
For UK customers it is £9.99 including postage

Purchase from Amazon.com (UK)

Purchase from Amazon.com (US)
The First Santa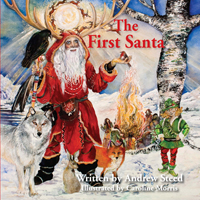 Click for preview
For USA customers is $15.99 including tax and postage or 5 books for $62.99 including postage.
For UK customers it is £10.99 including postage or 5 books for £44.99 including postage

Purchase from Amazon.com (UK)

Purchase from Amazon.com (US)