Arrow Break & Rebar Bending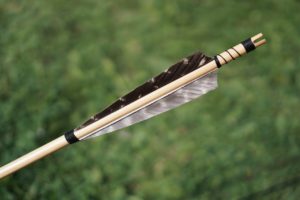 Arrow breaking is a paradigm shift. Participants will have the opportunity to break an arrow at their throat, under my guidance. This safe, but psychologically difficult practice empowers participants to release their baggage, and walk into their visions. Through the therapeutic exercises of arrow breaking and rebar bending, participants are trained in the…
7 Ways of Breaking through Barriers to Success:
Courage to speak and live passionately.
Develop specific ways to break through negative thought patterns.
The use of tools to support a positive belief system.
Tangible evidence to support the learning, and to carry the learning forward.
Practical steps to attaining goals.
Experiential learning to connect, ground profound insights emotionally, mentally, and physically.
Impossible becomes I'm possible.
Rebar Bending is an excellent way to learn how to work with another person and move as one unit towards a pre-determined goal. It's not, however, a case of bending steel with your bare hands. Rather, it's a way to overcome fears.
https://www.youtube.com/watch?v=tUz7tpK2A0o